Now you can insert in your listing details view related articles and news published in your website. This is a plugin content for Mosets Tree. It works with Joomla 3.0, Joomla 2.5 and Joomla 1.5
Example: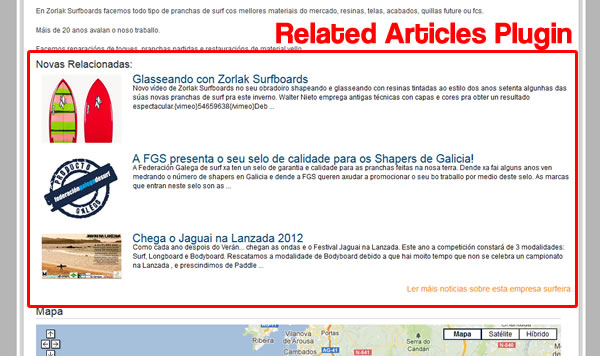 See a demo online at:
http://www.surfgz.com/directorio-de-empresas/patos-surf-escola
http://demo.joomlaempresa.es/mosest-tree
Parameters:
Buy this plugin for Mosets Tree for
only 9 €!