This plugin for Mosets Tree allows you to share your products in Facebook, Google +1, Linkedin, Pinterest, Google Reader and Twitter and other social networks. 'Send' and 'Like' Facebook buttons as well incorporated.
Compatible: Joomla 3.0, Joomla 2.5 and Joomla 1.5

Features:
Easy CSS configuration buttons: margin, border, position, size and align.
You can choose what buttons you want to show.
Twitter Share Button and Twitter with Count Box options.
You can select the order of the social networks buttons.
Dark and light Facebook colours.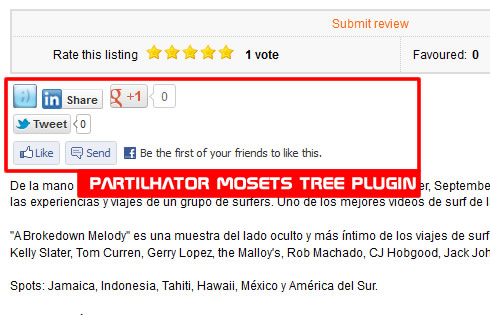 Websites showcase: