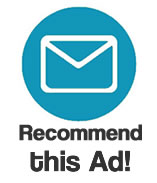 'Recommend this Ad!' is a cool plugin for AdsManager to allow users to recommend ads. Easy to install. Improve your website with this new tool to get a better look as the big second hand websites..
It works with AdsManager 2.9 and Joomla 1.5, Joomla 2.5 and Joomla 3.0
Avalaible 3 templates:
Load Form
Inline: plane form
Overlay: new window form
Languages: english, french, spanish and galician.
Example:

 'Load' and 'Inline'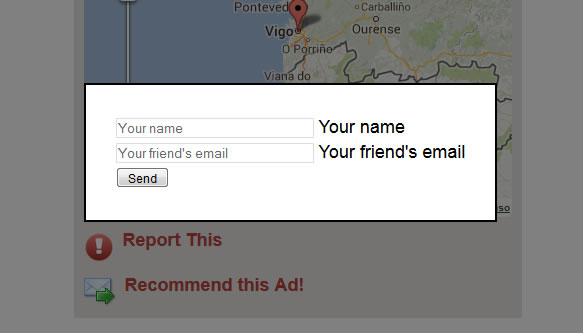 'Overlay' template
Parametetrs: