With this Ajax Search Module for AdsManager your visitors can look for ads in a easy way. It allows visitor can search Ads through the search form using the Ajax method. The search results will be showed with a nice effect without need to load a new page. It show the image, title ans descrption of ads.

It works with AdsManager 2.9, 2.8, 2.7 y 2.6. Compatible: Joomla 1.5 and Joomla 2.5 and Joomla 3.0

Parameters:
You can change the CSS styles from the back-end.
Show separator and choose categories.
Horizontal and vertical styles.
Set up the time to autohide the results
Extra fields search (for example: Ad_city)
Show subcategories
sh404SEF compatible.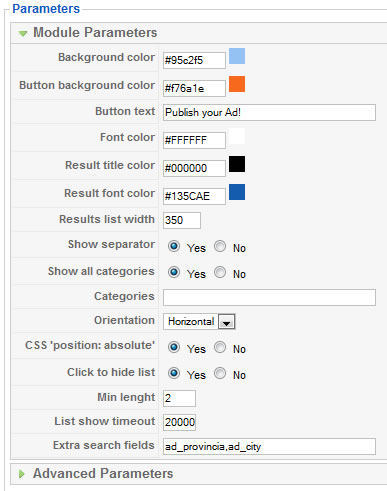 Example: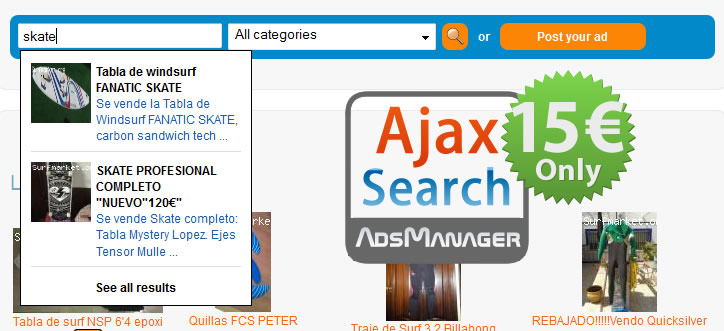 Websites using this module: