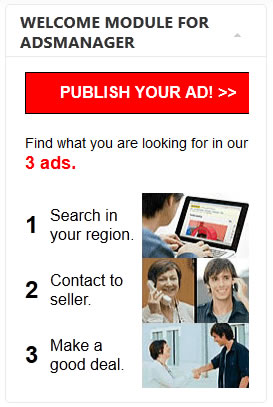 With this free extension for AdsManager you can publish a nice 'welcome message' for your visitors with the number of ads in your site, and publish a button for new ads and 3 images and texts to engage your  visitors to use your web.
It works with Joomla 3.0, Joomla 2.5 and Joomla 1.5
Parameters:
Easy CSS configuration for: background and border module.
You can change all texts, fonts, size, colours, borders and margins in the back-end editing the module at Module Manager.
Update! Display option for slogans and images.