This Plugin for VirtueMart allows you to share your products in Facebook, Google +1, Linkedin and Twitter and other social networks. Facebook Send and Recommend buttoms as well.
Joomla 1.5, Joomla 1.6 and Joomla 1.7

It works with Virtuemart 1.1.9 and Virtuemart 2.0
Demos online:
INSTALL INSTRUCTIONS:

You must install it by the Joomla Plugin Installer. After that you must active the option for content plugins in Virtuemart configuration. Dont forget it!

You can choose the icons that you want to show.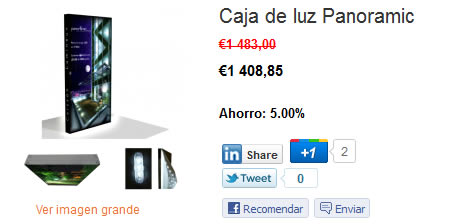 Example of Partilhator Virtuemart - www.arcodisplay.com

Buy Partilhator VirtueMart for
only 4 €!