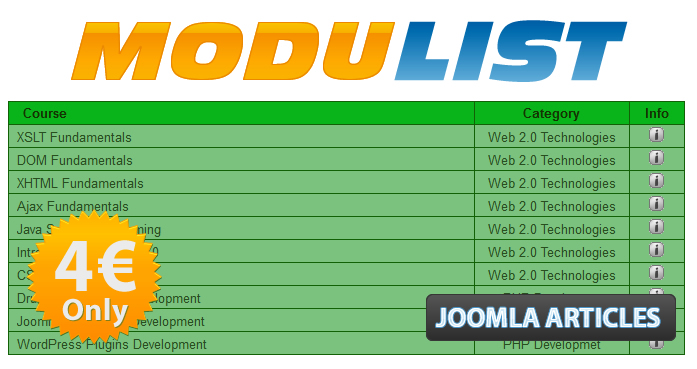 ModuList allows you to show a table or list of articles by many different ways: most popular, random, recents, sections, categories, FAQ's. Besides, you can add a description text at the top position of this module.

Features of Modulist:

2 Presentations: list or table.

2 Ajax transitions.

Custom CSS Module: Table, title and cells colors and background colors. Table cell mouseover text color as well. Margins and width table and cells.

You can define what fields you want to show:

title, section name, category name, author, created date or modified date article.

Show only some categories.

Max Characters to Display in each column.
Languages: English, Spanish, Portuguese, Catalan and Galician.

Puedes ver nuestra demo con varios ejemplos para ver la potencia de este nuevo módulo!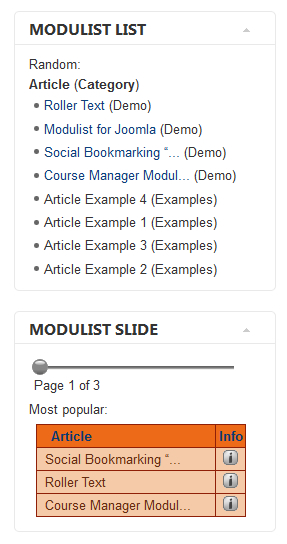 Consigue tu Modulist solamente
por 6 €!