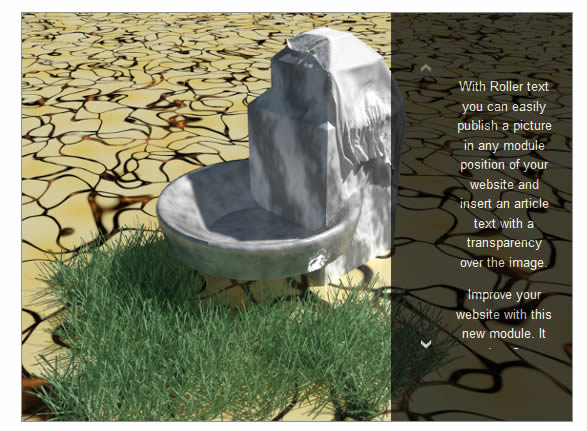 With Roller text you can easily publish a picture in any module position of your website and insert an article text with a transparency over the image. Improve your website with this new module. It takes five minutes and is so easy to install.

Features:

2 Templates
Panel Size and Panel Background Color
Text height and margins
Panel Transparency and Panel Animation
Image Border Color, multiple borders styles and thickness.
Image selector
Article selector
Show or Hide Text
Disclaimer: This extension works only in Joomla 1.5. This extension requires PHP5.
Installation:

1. Just download the mod_rollertext.zip and install it as usual.
2. Edit the configuration as you need.
3. Publish the module.

Parameters:

The parameters are mostly self-explanatory and the tooltips that shows when you pass the mouse cursor over the name helps you to know how to configure them.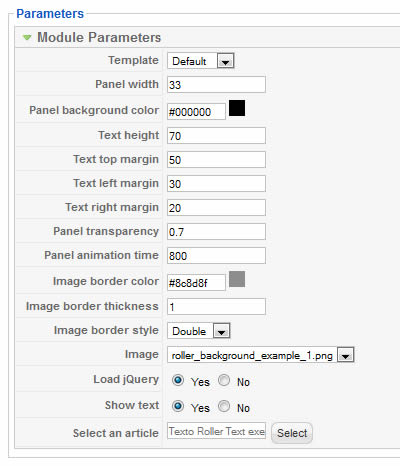 Example: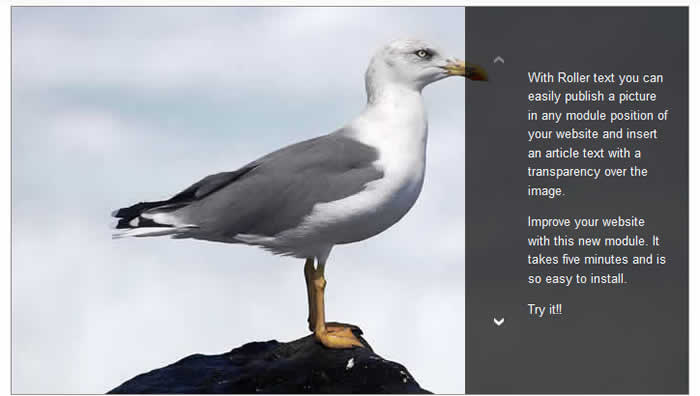 Width: 33%
Background color: negro
Border: grey 1 px
Transparency: 70%
Future Improvements:

1º Joomla 1.6 version