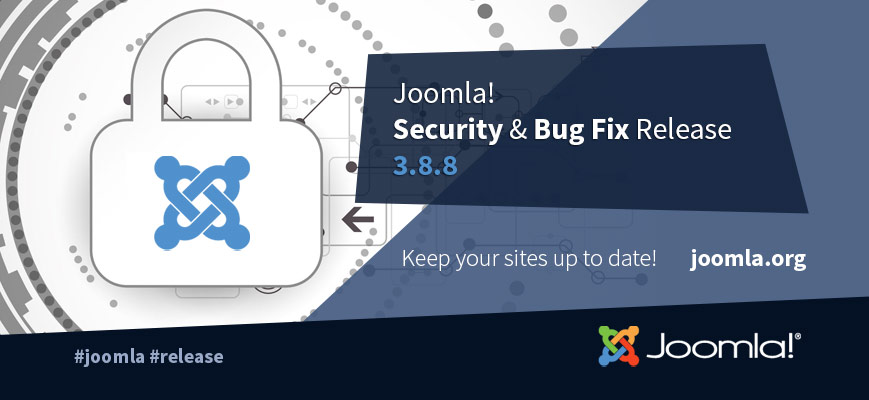 Ya falta menos para Joomla 3.9 y hasta que no llegué la nueva versión que solucione los problemas de la nueva GPDR y Protección de Datos a nivel europeo puedes ir actualizando a Joomla 3.8.8 que acaba de ser publicada.
Joomla 3.8.8 contiene varias correcciones y mejoras, incluyendo:
Problemas de seguridad solucionados:
Mejoras y otros problemas solucionados:
Miscellaneous accessibility improvements for the Backend
Improved handling of numeric user group names #20091
[com_content] Filter by no author #20245
Added support for PHP 7.3's is_countable function #20441
Sending passwords by email disabled by default for new installs #20247
Visita GitHub para leer la lista completa de bug solucionados.
Haz que la próxima versión de Joomla sea aún mejor

Joomla 3.9 y 4.0 ya están en camino y si quieres ayudar a mejorarlos, puedes hacerlo simplemente con descargar las versiones de prueba e instalarla para detectar errores. También traduciendo y actualizando los archivos de idioma. Hay muchas formas de ayudar a la comunidad y seguir creciendo.
Puedes leer la noticia original y descargarte las actualizaciones en el sitio web oficial de Joomla!